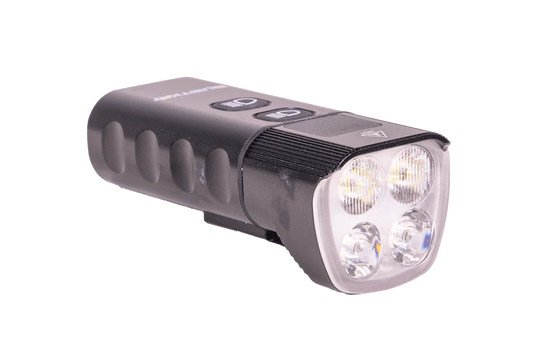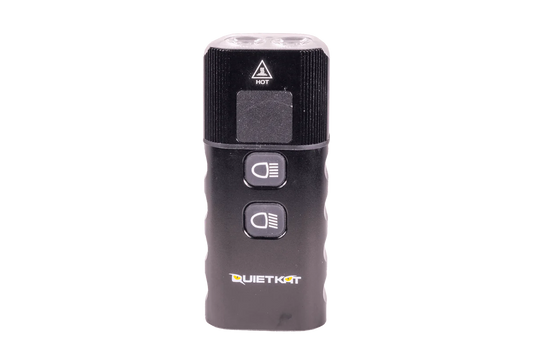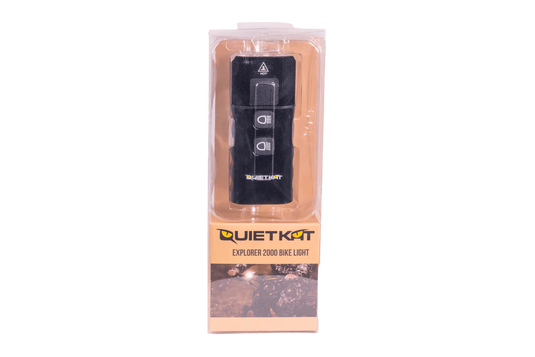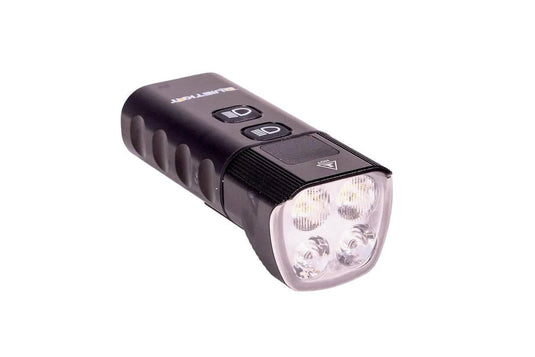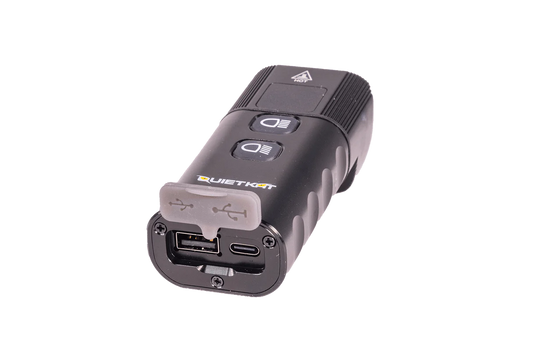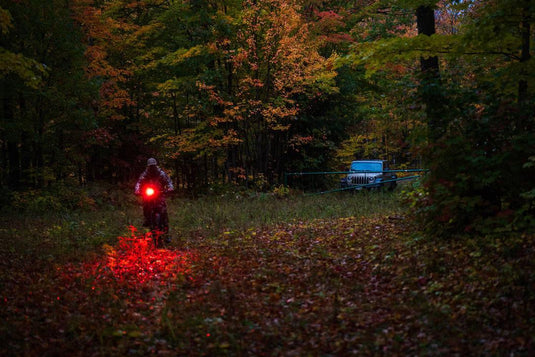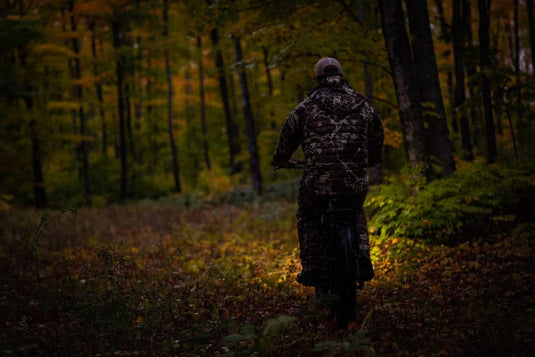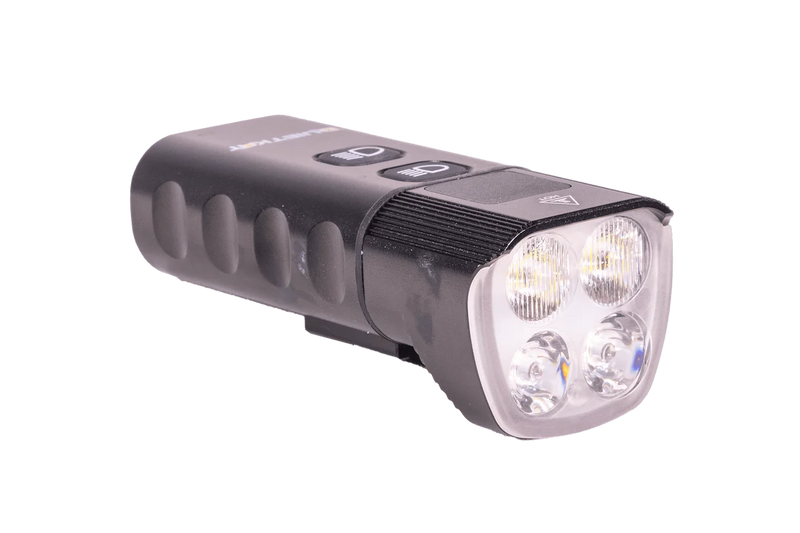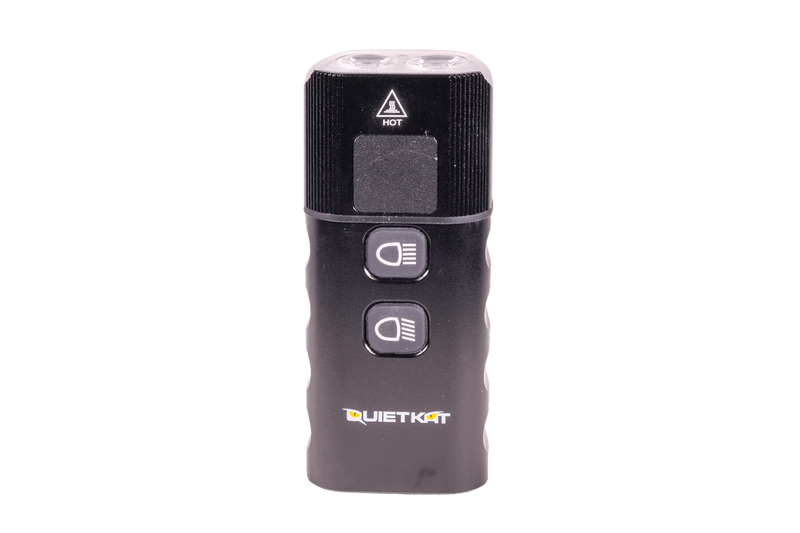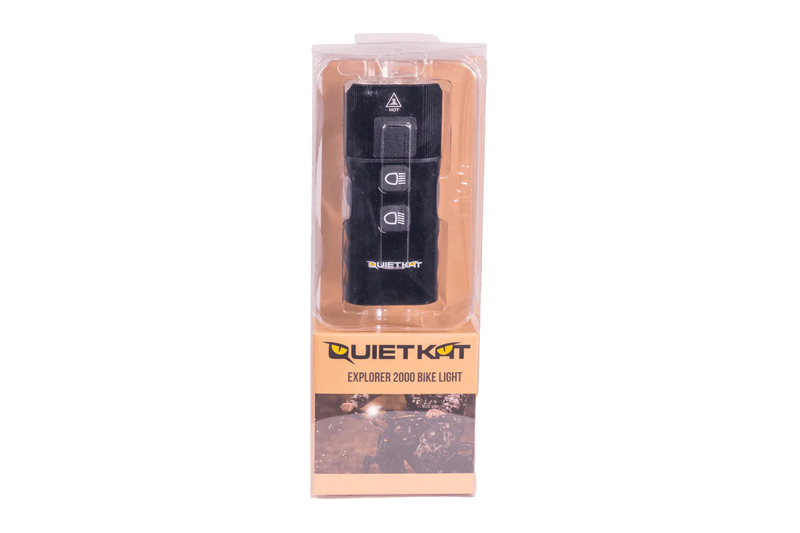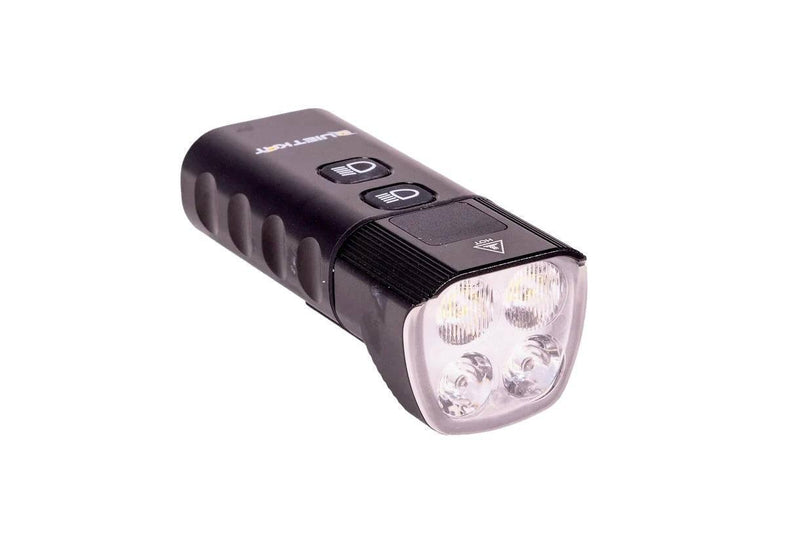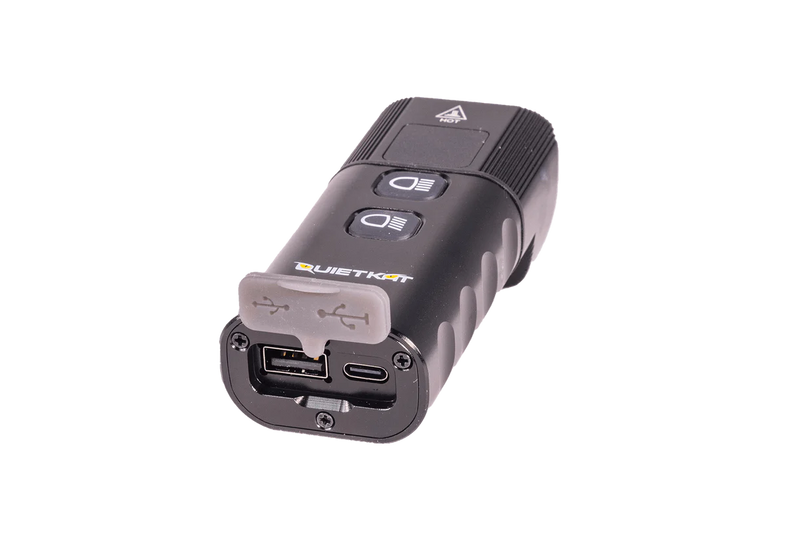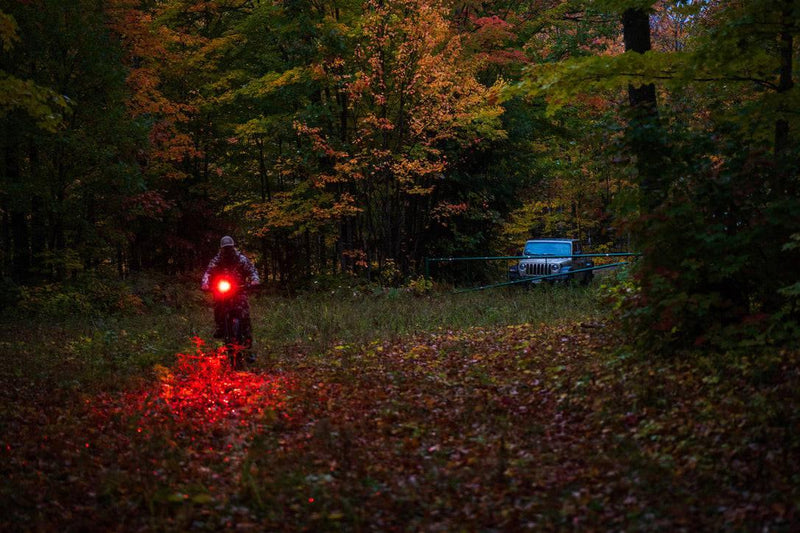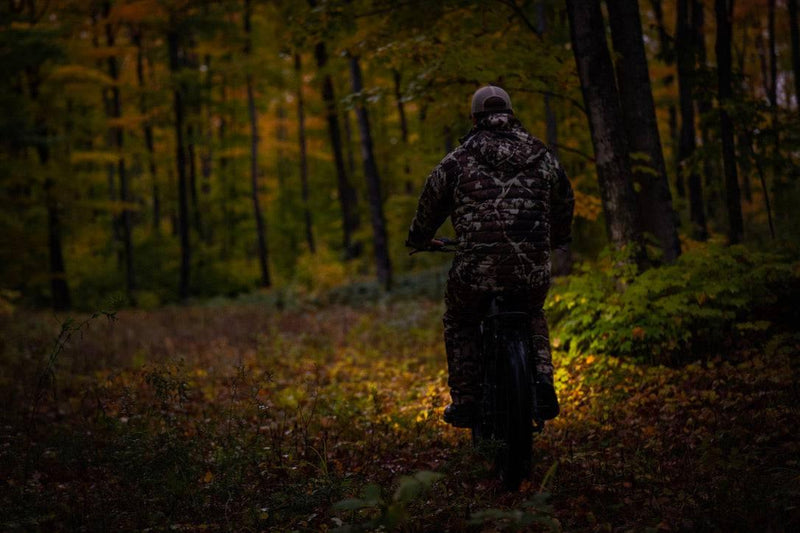 The ultimate headlight for electric bikes.
Riding at night can be fun, but it can also be extremely dangerous if you cannot see the terrain in front of you. Explore more with the QuietKat Explorer 2000 Light, and select between the bright white light, or the stealthy red light to sneak in without alerting wildlife.
The Explorer 2000 electric bike light and power bank feature a combination of super bright red and white lights for stealth access and visibility, as well as a 6800 mAh battery for charging your devices in the field. The light includes two 600-lumen white lamps, two 300-lumen red color lamps, brightness selection, and a strobe function.
The Explorer light is an advanced bicycle light featuring two of each white and red LED lamps for maximum brightness. Use the white light for maximum visibility, and use the red light to avoid disturbing wildlife (since most animals cannot see red light).
The light can also be mounted on the seat tube or pannier rack and placed in RED mode to be used as a taillight. The USB A/C output ports allows users to charge a phone, GPS, or other electronic devices that use a 5v USB plug.
SPECS
Material: Aviation Aluminum
Modes: Red, White (100 & 70%)
Lamp: 4x LED
Capacity: 6800mAh
Run Time: 4-6 Hours
Lumens: 1200 white | 600 red