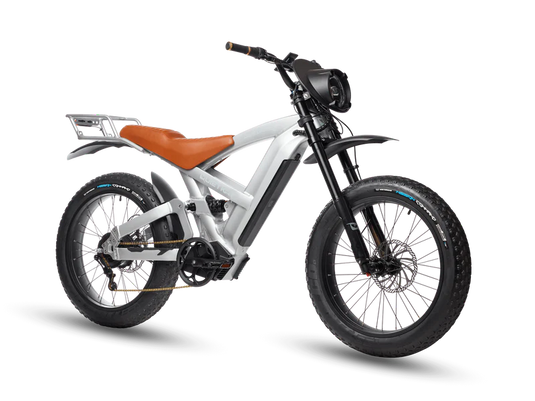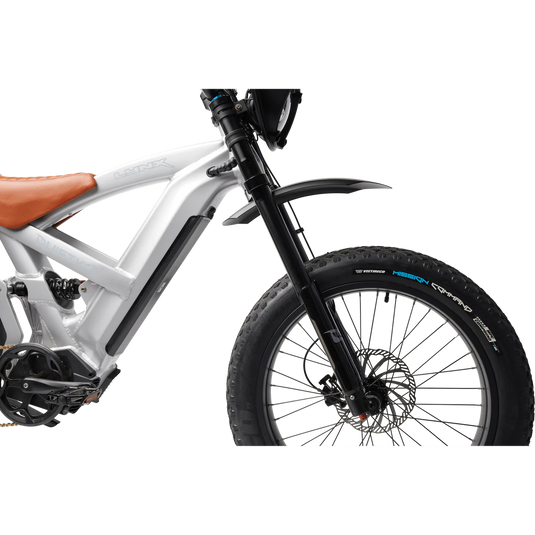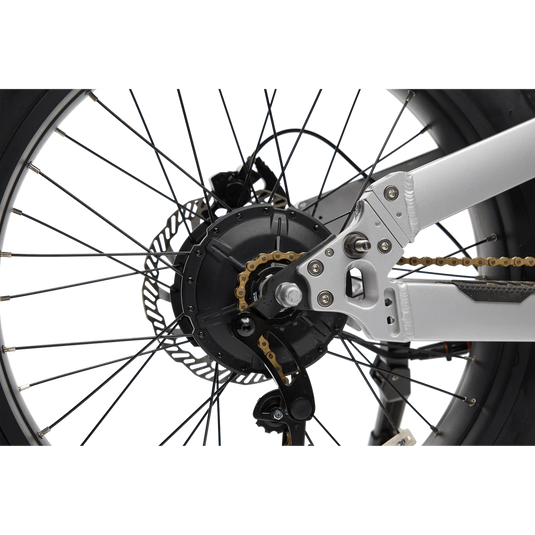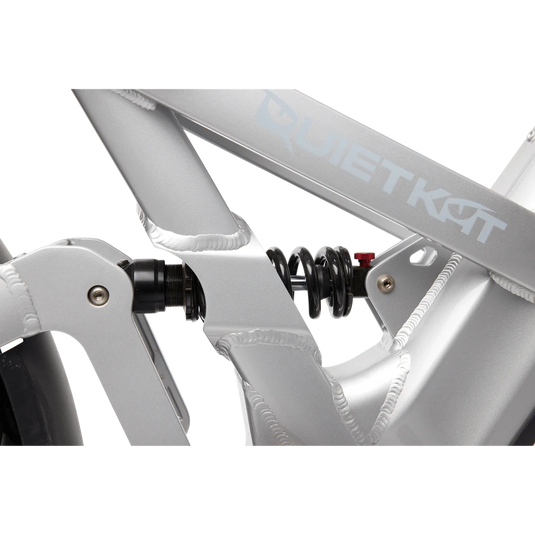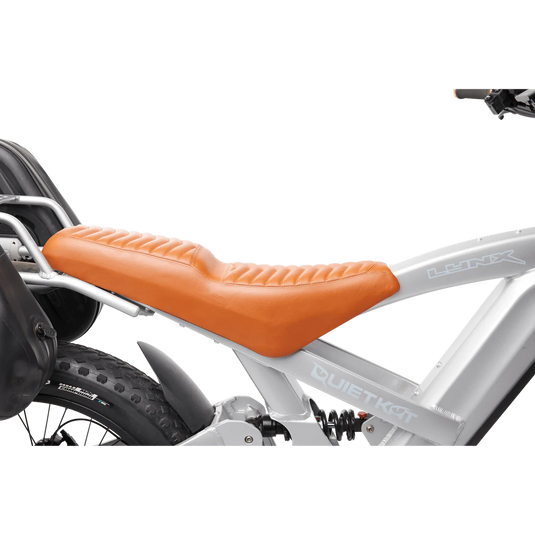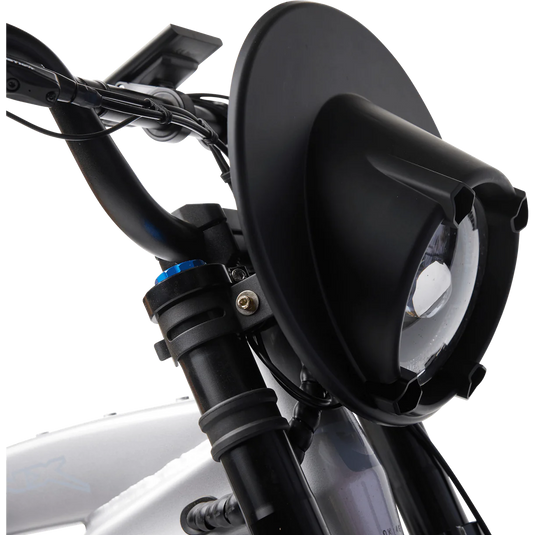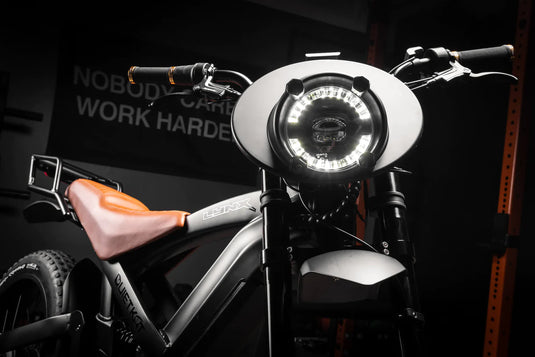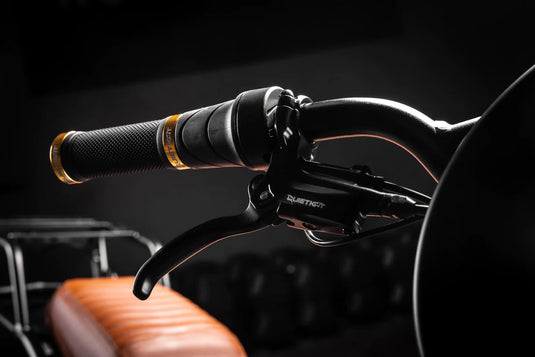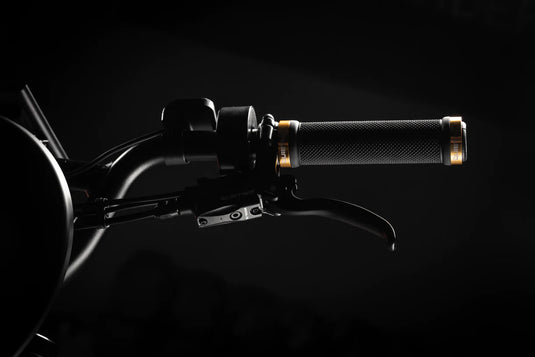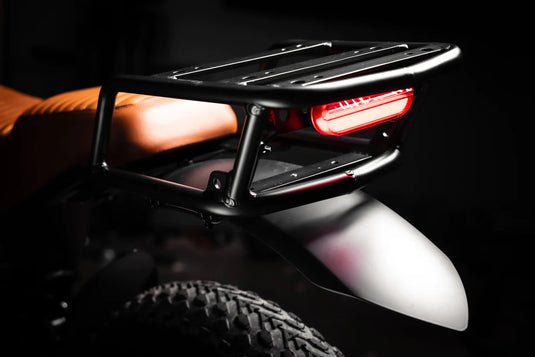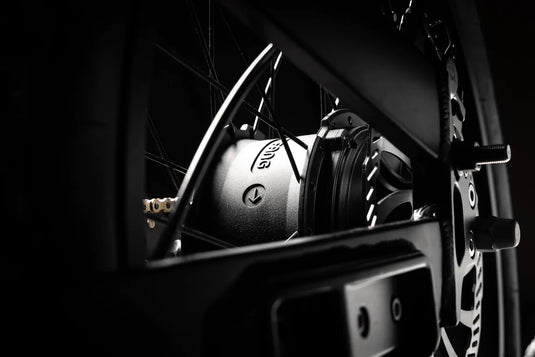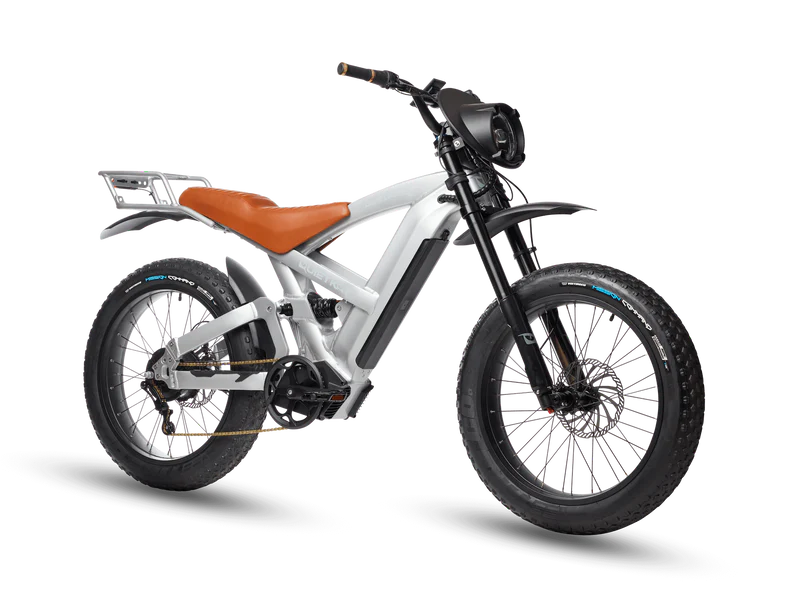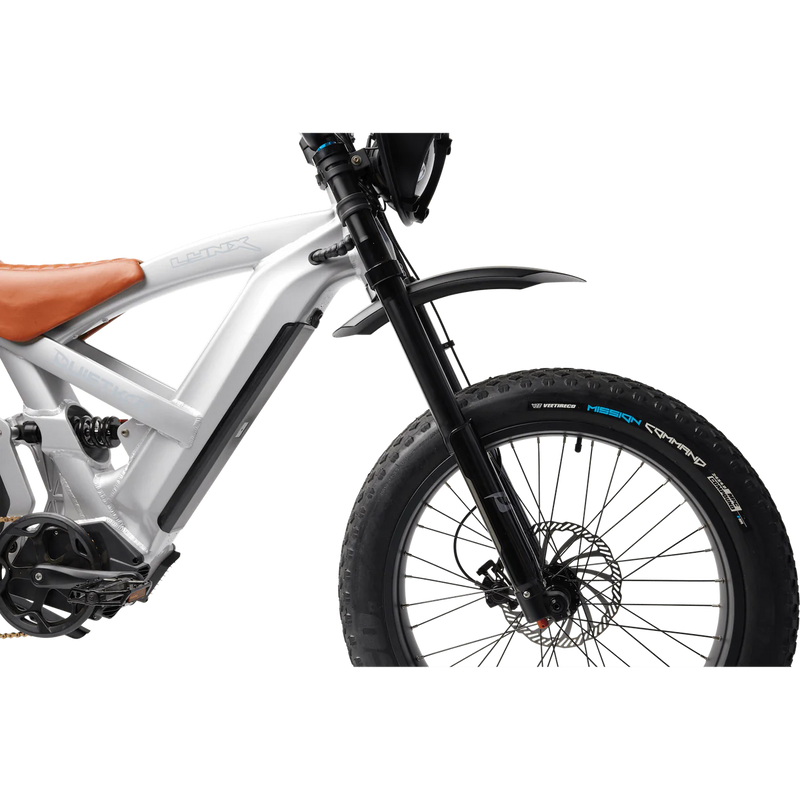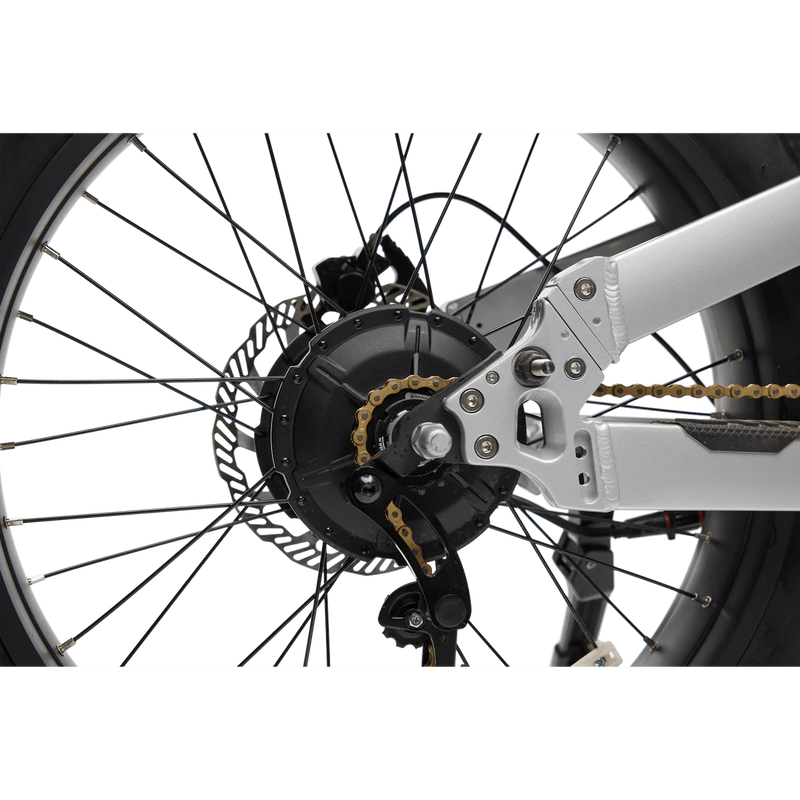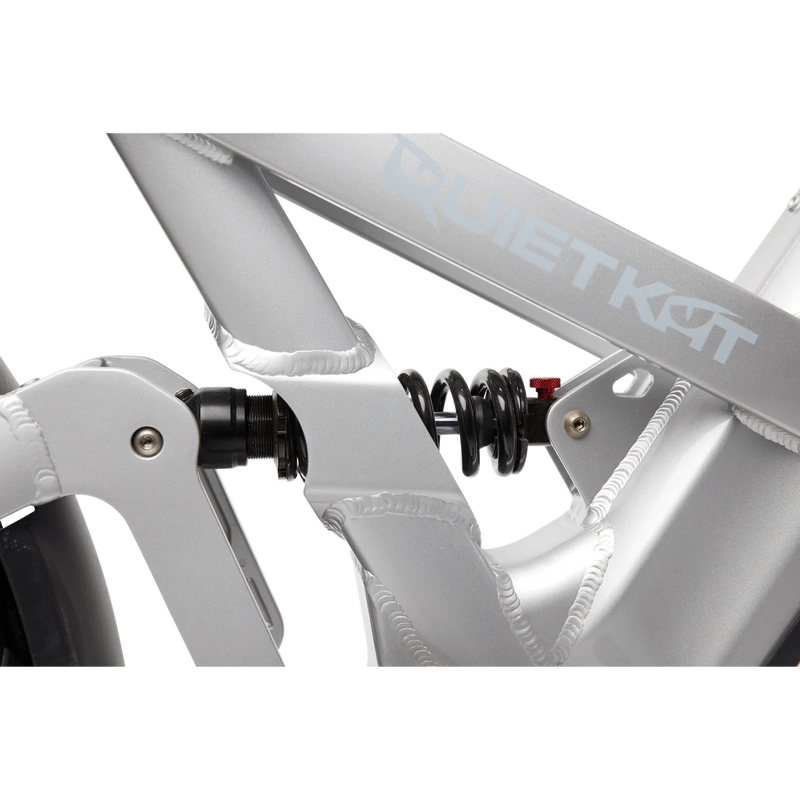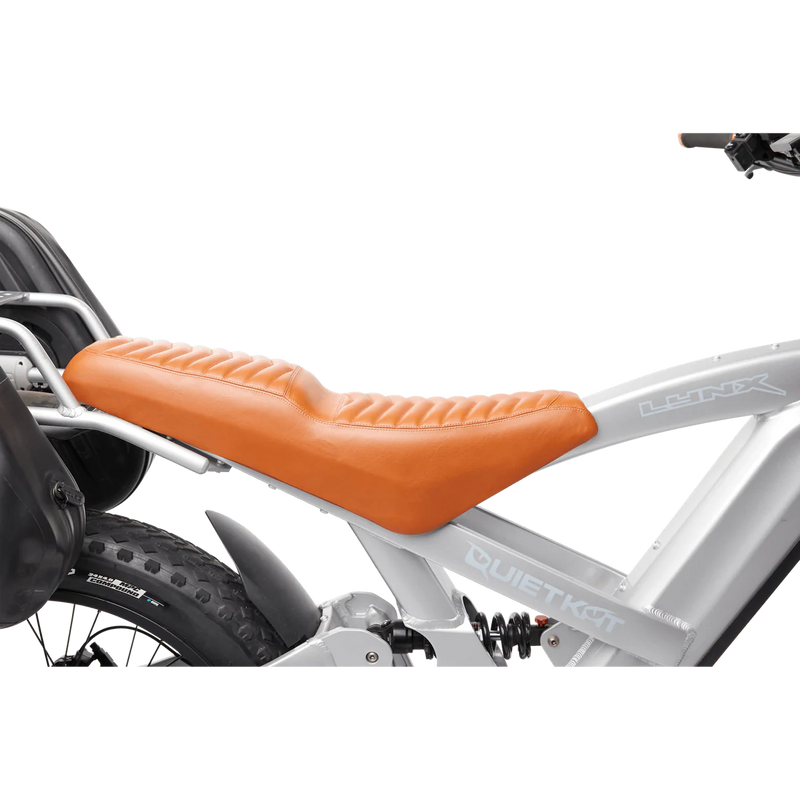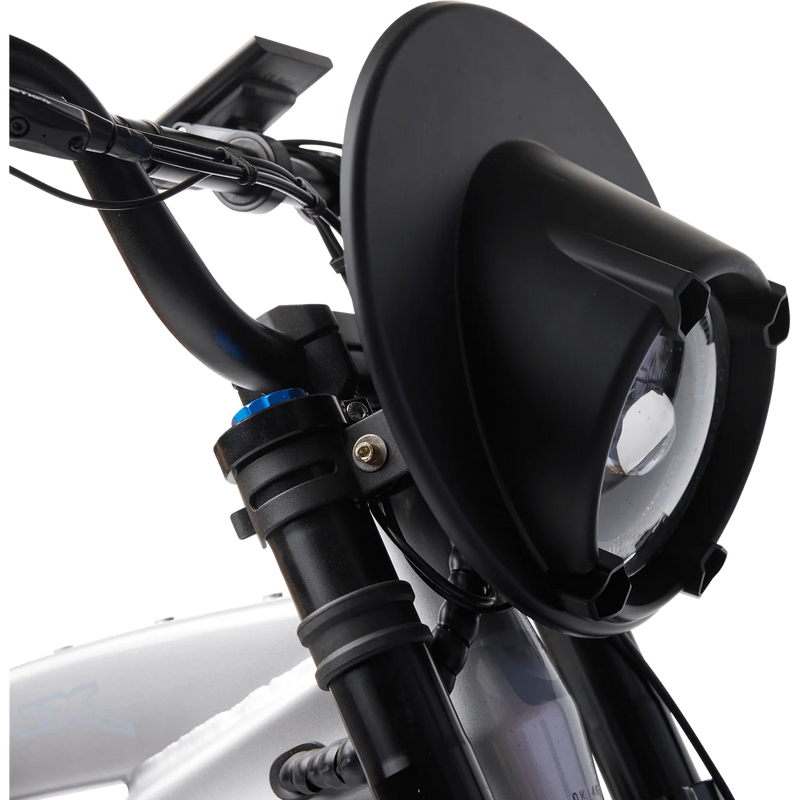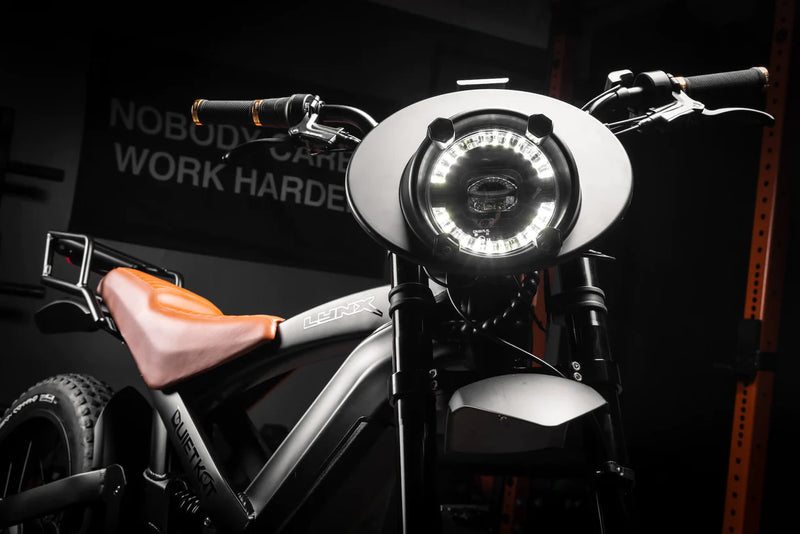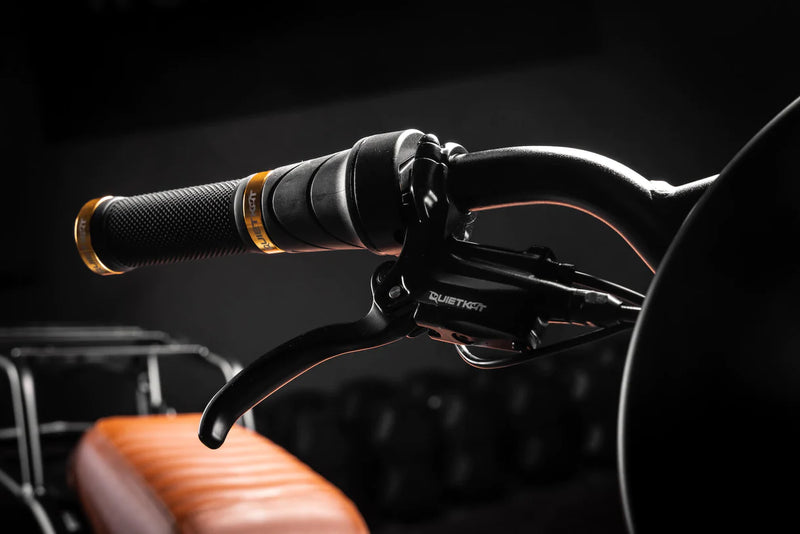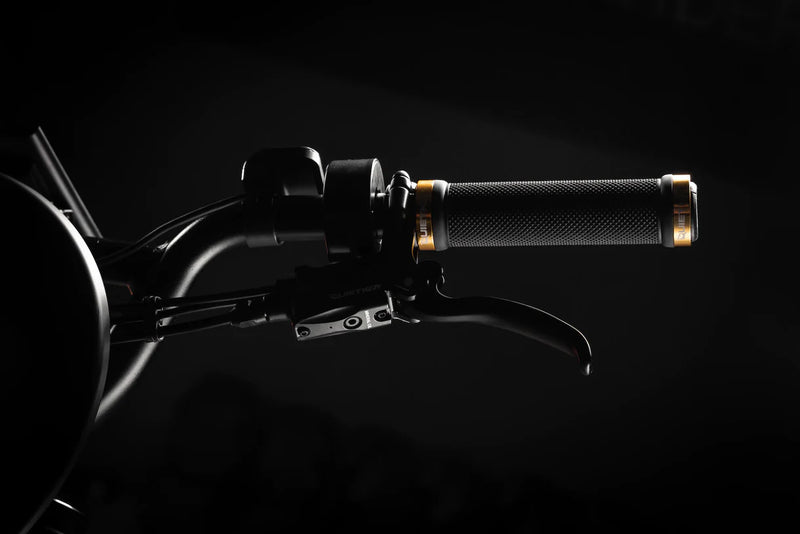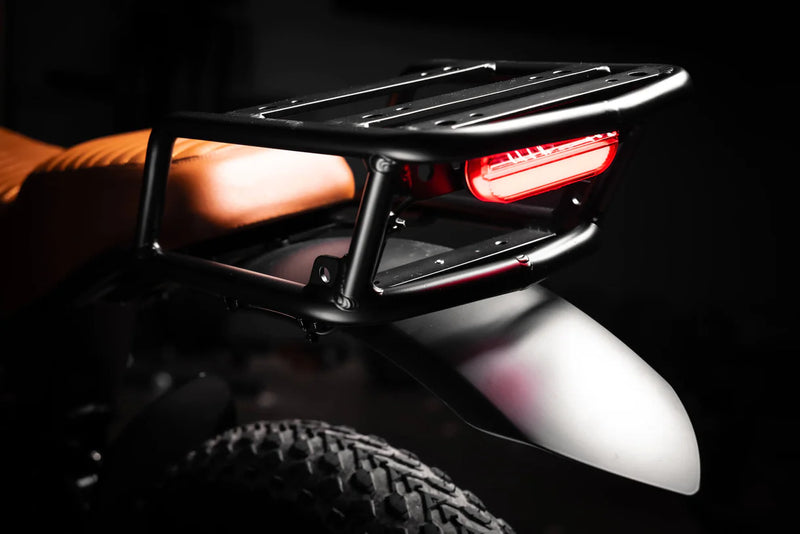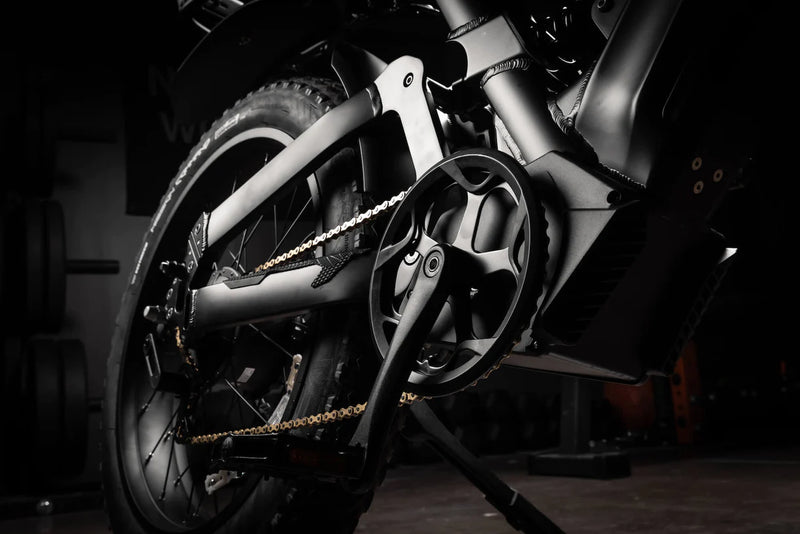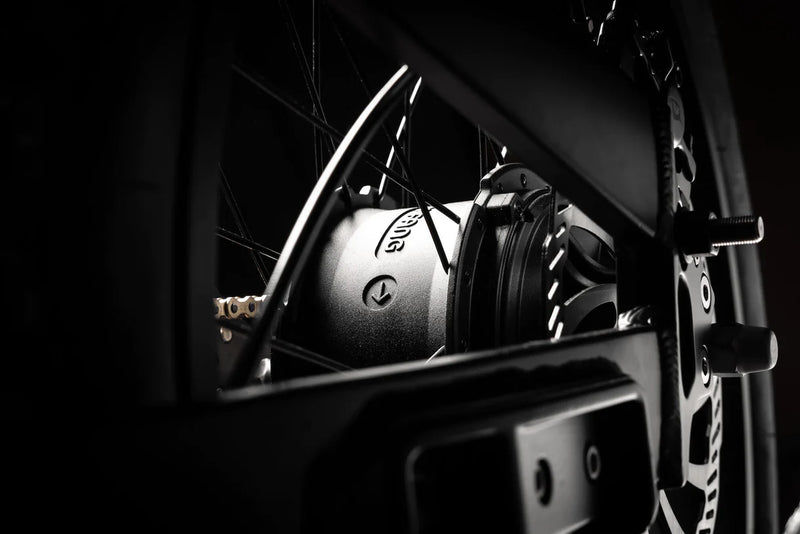 Introducing the epitome of style and versatility: the Cafe Moto-inspired Lynx. Designed for those who crave the thrill of urban exploration, suburban cruising, and off-road adventures, this high-performance crossover redefines the eBike experience. With its cutting-edge VPO™ Technology, the 1000w hub-drive motor offers an unprecedented level of control. Seamlessly switch between Class 1, Class 2, Class 3, and Unlimited Modes, adapting your ride to any environment with a mere touch. Conquer the concrete jungle, traverse tranquil suburbs, or blaze new trails on dirt paths – the possibilities are endless.
Elevating the riding experience, the Lynx boasts innovative connectivity features. The QuietKat app transforms your smartphone into a control center, allowing you to lock, monitor, and track your rides remotely. GPS monitoring ensures your safety, while ride tracking captures your journey. Seamlessly lock or unlock your bike, receive maintenance reminders, and anticipate future updates with Bluetooth connectivity. This blend of technology and convenience ensures that you're always connected, no matter where your explorations take you.
Download the app for iPhone here or for Android here.
Dive into comfort and style with the carefully curated design elements that define this eBike. Inspired by cafe racer aesthetics, the large synthetic leather stitched saddle offers comfort in various riding positions. Whether cruising leisurely or embarking on an adrenaline-pumping adventure, this saddle ensures hours of enjoyment. Illuminate your path with the ultra-bright HALO headlight, confidently riding through the night. Embrace the synergy of power and efficiency with the 2-speed hub drive motor, ensuring unmatched output while conserving precious battery life.
Experience the thrill, embrace the journey, and redefine your ride with the Lynx from QuietKat.
FEATURES

VPO™ Technology: 1000w hub-drive motor with Variable Power Output Technology allows you to select between Class 1, Class 2, Class 3, and Unlimited Modes.
Innovative Connectivity: Lock, monitor, and track your rides from anywhere with the all-new QuietKat app featuring GPS monitoring, ride tracking, remote lock/unlock, maintenance reminders, and more new features with future updates provided by Bluetooth connectivity.
Maximum Hub Drive Power: A powerful 2-speed hub drive motor helps to deliver unparalleled output while conserving battery life.
Cafe Moto Inspired: A large synthetic leather stitched saddle allows riders to sit comfortably in multiple positions, and an ultra-bright HALO headlight & tail light lets you confidently ride at night.
Premium Suspension: KKE's 203MM inverted mechanical coil fork and 210x50mm rear coil shock make for a plush ride whether you are on the pavement or dirt.
No range anxiety: Capable of going up to 60+ miles per charge on a swappable 20Ah internal battery.
Charge Anywhere: Includes a standard wall charger and is also compatible with mobile and solar chargers available separately.
109 Point Inspection: An industry-leading quality assurance inspection ensures every last bolt and connection is checked before it arrives. Period.
Certified Safety: In accordance to UL 2849 certification standards and guidelines set by the U.S Consumer Product Safety Commission.
 *Battery range is an estimate and will depend on riding conditions and terrain.
SPECS
Motor: 1000W Automatic Hub Drive (VP0™)
Frame: Alloy | 100mm Travel | Internal Cable Routing
Battery: 20Ah/48V | 960Wh
Range: Up To 60 Miles*

Display: Smart LED with Bluetooth, GPS, Cellular
Throttle: Twist-Throttle

Performance: 83NM Torque | 1440W Peak Output

Gears: Single-Speed

Brakes: Gemma 2 Piston Hydraulic, 203mm Rotor

Front Suspension: KKE 34CS 203mm Inverted Mechanical Coil Fork
Rear Suspension: KKE Mechanical Coil 210x50mm
Tires: 24" x 4.5" Vee Mission Command
Weight: 100 lbs including battery

Load Capacity: 300 lbs

Color: Alloy
Modes: Class 1, 2, 3, Unlimited, Walk-Assist
Top Speed: 28mph+ Unrestricted