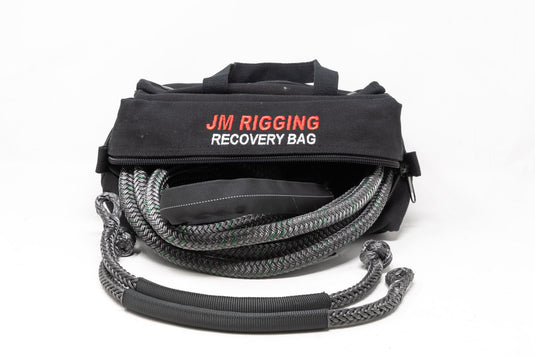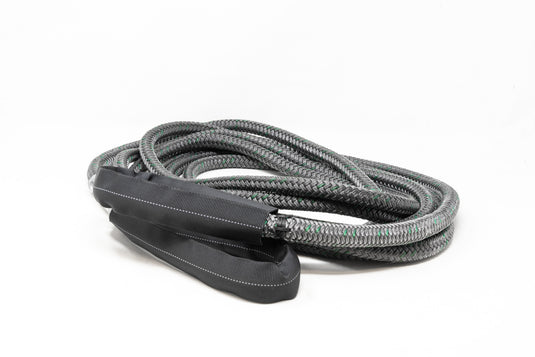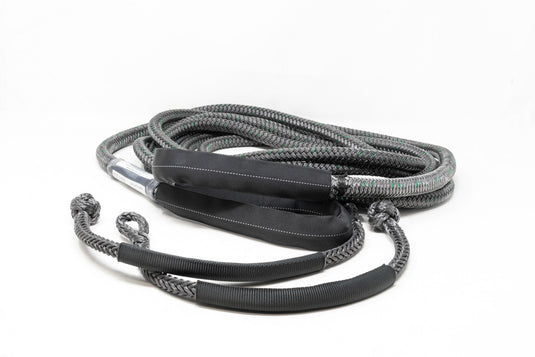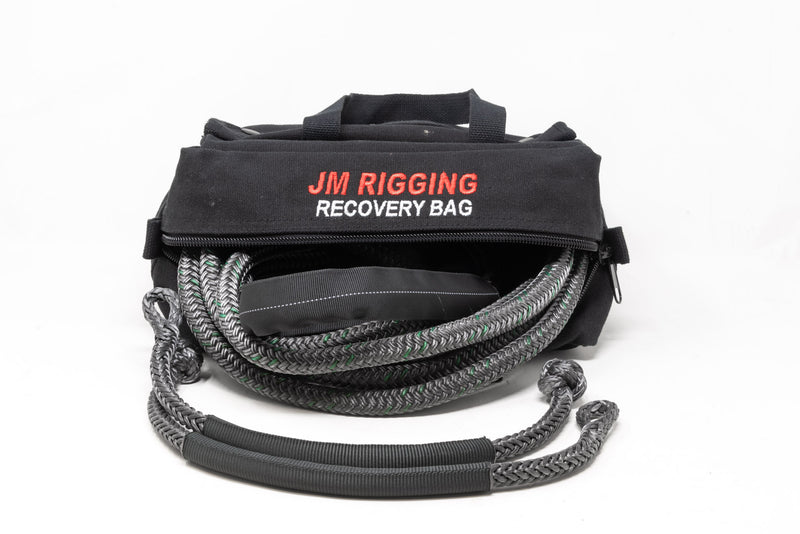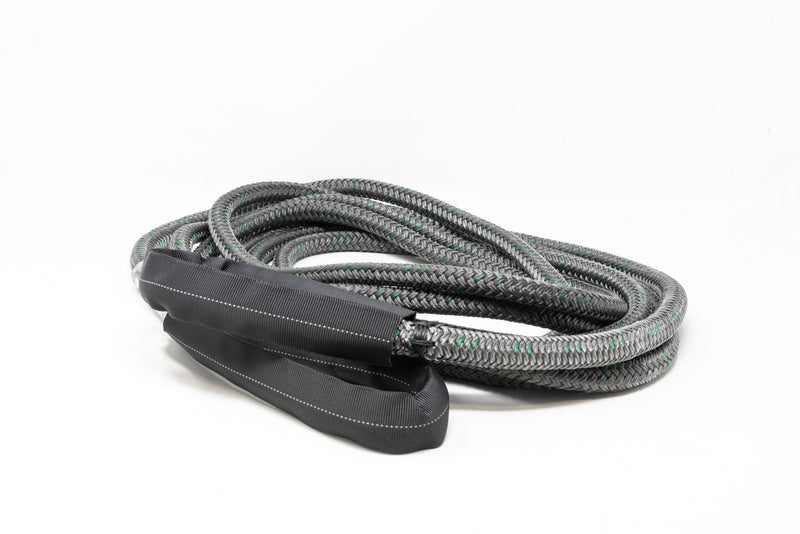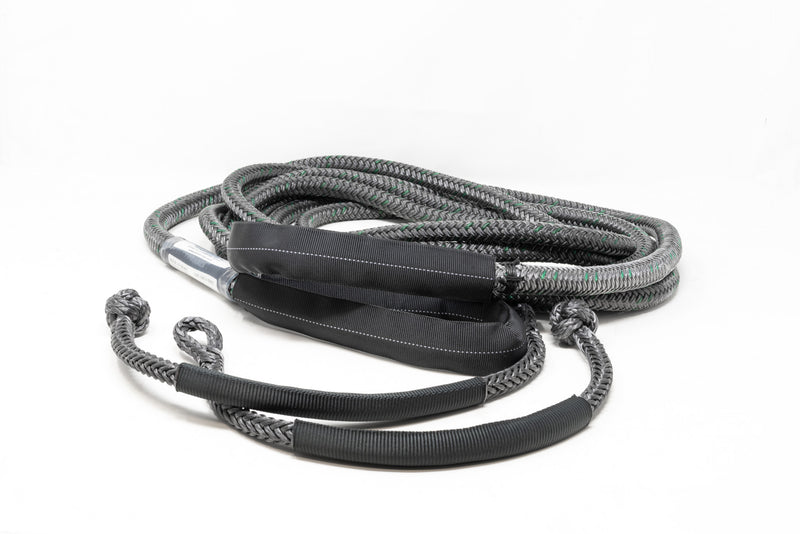 This basic recovery kit weighs 3 pounds and has the essentials for a basic vehicle recovery all in one high quality bag.  This product is proudly made in the USA.
You can pull your UTV or snowmobile out of the toughest situation with ease, thanks to the super soft pulling power of the 10,000 pound rated recovery rope.

The rope and shackles have a black marine grade coating to protect against harmful UV rays and to help protect the rope from abrasion.
Included in the kit are shackles rated for 11,500 pounds, which are much safer than the hook and loop method. 
Included in this kit is the following gear: 
1) Heavy duty black recovery bag with extra pockets to store your recovery gear.
1) 1/2" x 20ft. Kinetic recovery rope
2) 1/4" super soft shackles
RZR STYLE (21566, 21568, 21565, 21567)
(2014-2023) Polaris RZR: 4 XP 1000, 570, RS1, S 1000, S 570, S 800, S 900, S4 1000, S4 900, Trail 570, Trail 900, Trail S 1000, Trail S 900, XP, XP 1000, XP 4, XP 4 1000, XP Turbo, Turbo S, Turbo S4, XP4 high Lifter, XP High Lifter
S-STYLE (22296, 22298, 22295, 22297)
(2018-2023) Arctic Cat Wildcat XX
(2016-2023) Yamaha YXZ 1000R
(2017-2023) Can-Am Maverick: 1000R, Max 1000R ,Sport 1000, Sport 1000R, Sport Max 1000R, Trail 1000, Trail 1000R, Trail 700, Trail 800, Trail 800R, X3, X3 900 HO, X3 Max, X3 Max R, X3 Max RR, X3 R, X3 RR
(2018-2023) CF-Moto UFORCE: 10000, 500, 600, 800
(2018-2023) CF-Moto ZFORCE: 1000, 950, 800, 500
(2016-2022) Honda Pioneer: 1000, 1000-5, 500, 520, 700, 700-4
(2019-2023) Honda Talon: 1000R, 1000X, 1000X-4
(2012-2023) Kawasaki Teryx: 750, 800, KRX 1000
(2012-2023) Kawasaki Teryx4: 750, 800
(2007-2013) Polaris RZR: 170, 4 800, 4 XP, 570, 800, S, S 800, SW 800, XP 4, XP 900
Can't find your fitment? Contact us
Fitment
RZR STYLE (21566, 21568, 21565, 21567)
(2014-2023) Polaris RZR: 4 XP 1000, 570, RS1, S 1000, S 570, S 800, S 900, S4 1000, S4 900, Trail 570, Trail 900, Trail S 1000, Trail S 900, XP, XP 1000, XP 4, XP 4 1000, XP Turbo, Turbo S, Turbo S4, XP4 high Lifter, XP High Lifter
S-STYLE (22296, 22298, 22295, 22297)
(2018-2023) Arctic Cat Wildcat XX
(2016-2023) Yamaha YXZ 1000R
(2017-2023) Can-Am Maverick: 1000R, Max 1000R ,Sport 1000, Sport 1000R, Sport Max 1000R, Trail 1000, Trail 1000R, Trail 700, Trail 800, Trail 800R, X3, X3 900 HO, X3 Max, X3 Max R, X3 Max RR, X3 R, X3 RR
(2018-2023) CF-Moto UFORCE: 10000, 500, 600, 800
(2018-2023) CF-Moto ZFORCE: 1000, 950, 800, 500
(2016-2022) Honda Pioneer: 1000, 1000-5, 500, 520, 700, 700-4
(2019-2023) Honda Talon: 1000R, 1000X, 1000X-4
(2012-2023) Kawasaki Teryx: 750, 800, KRX 1000
(2012-2023) Kawasaki Teryx4: 750, 800
(2007-2013) Polaris RZR: 170, 4 800, 4 XP, 570, 800, S, S 800, SW 800, XP 4, XP 900
Can't find your fitment? Contact us