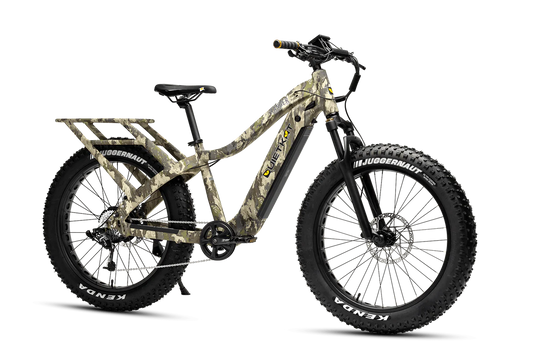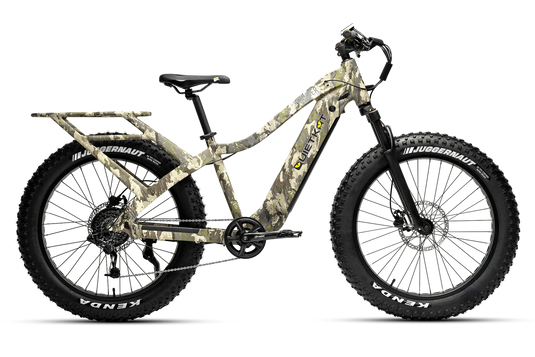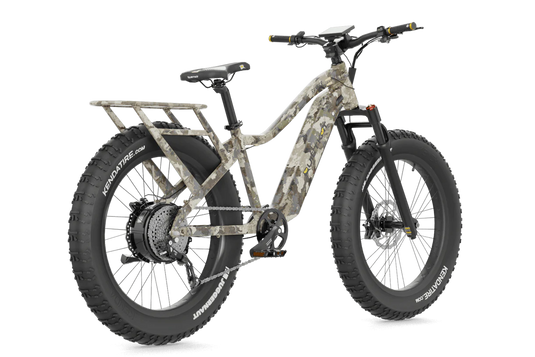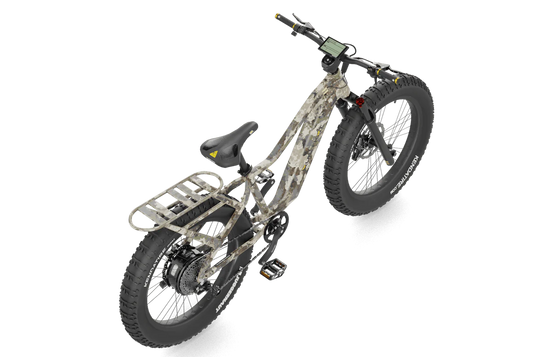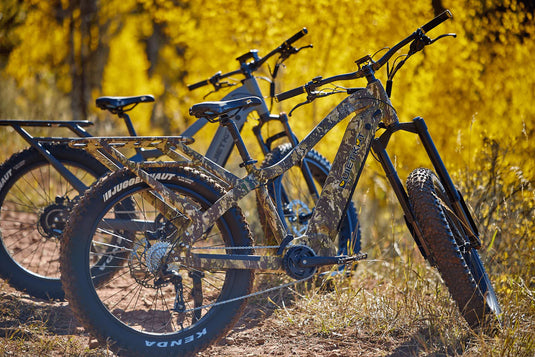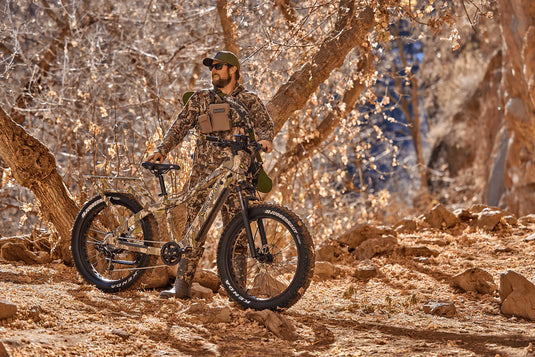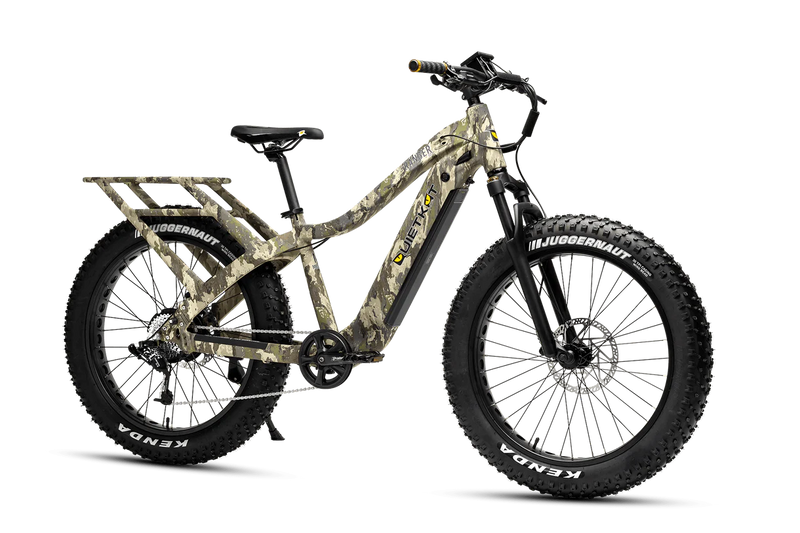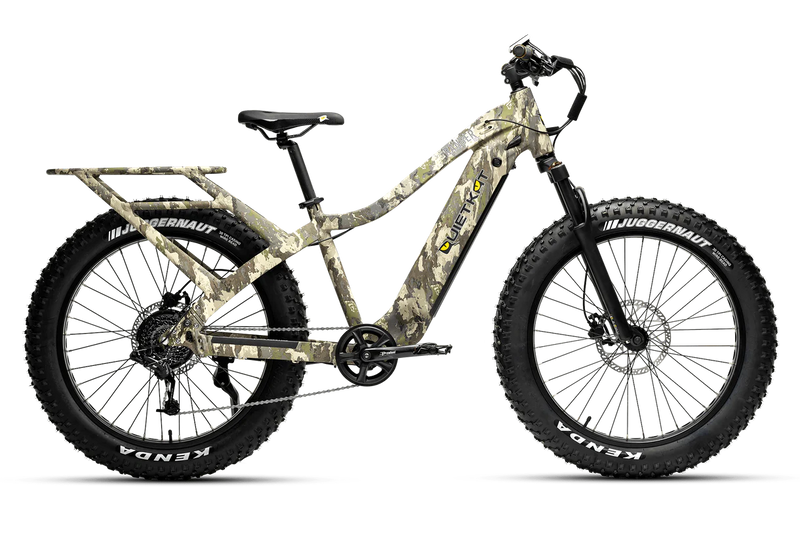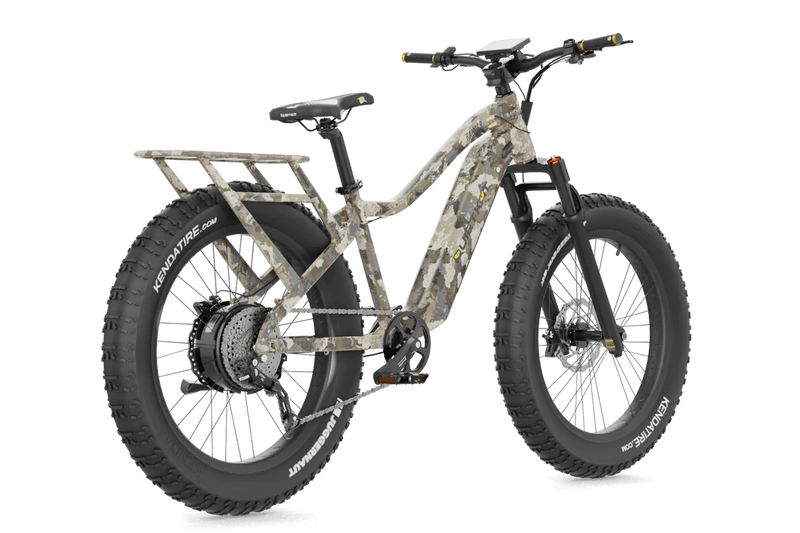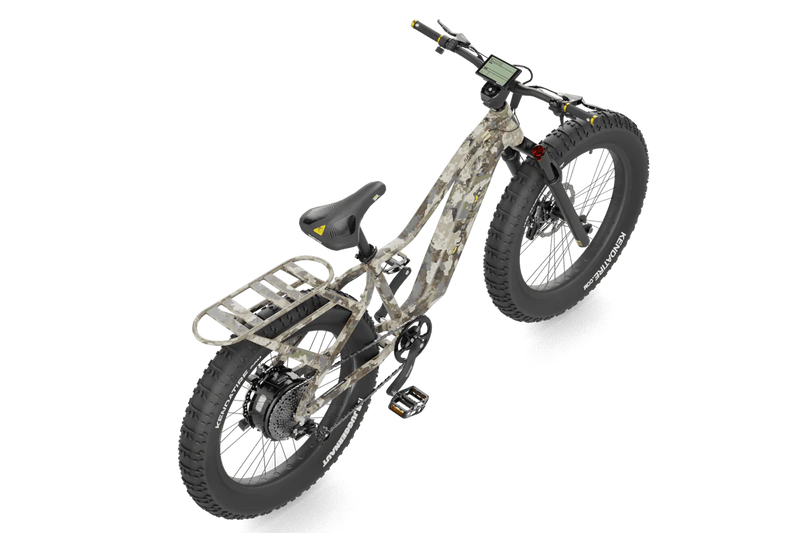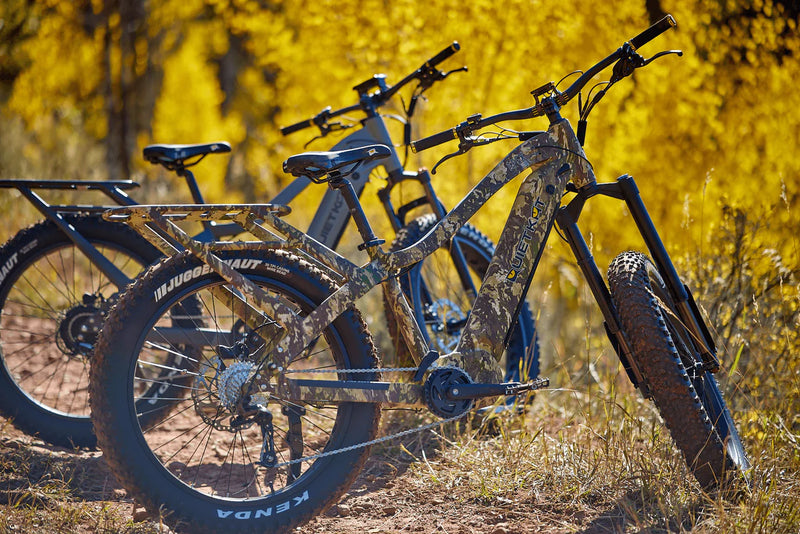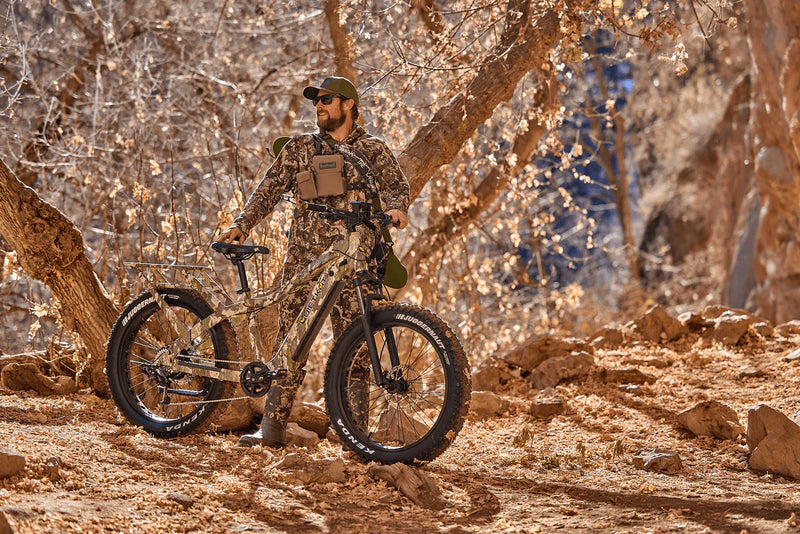 Built for Rugged Adventures, Silent Access, and Tough Missions
A capable, all-terrain utility eBike with enough power for small to moderate hills and towing paired with a heavy-duty integrated pannier cargo rack for hauling more gear.
A powerful and versatile eBike that unlocks adventures on backcountry trails, makes tackling chores on the ranch easy, and allows you to embark on extended hunting expeditions in stealth with all your gear in tow.
With its unparalleled hub-drive performance and rugged durability, the Ranger E-Bike is the ultimate companion for any outdoor enthusiast looking to go farther and explore more terrain and is used by military and law enforcement around the world for its legendary capability and reliability.
The Ranger E-Bike boasts an impressive array of features including an integrated long-range swappable battery and powerful motor system that provide extended range and power, while the innovative hub-drive motor delivers consistent performance in all gears, ensuring a smooth and comfortable ride.
With built-in redundancy, the Ranger can be operated simply by pedaling if you don't have power, as well as under throttle operation only allowing you to get back home even without a chain.
Additionally, the Ranger is outfitted with industry-leading load capacity with its integrated pannier cargo rack, premium components, and all-terrain fat tires, making it the ideal choice for adventurers who demand capability without breaking the bank.
Experience the freedom of the outdoors like never before with the QuietKat Ranger E-Bike.
FEATURES
Integrated battery and motor system: Improved battery offers up to 38 miles on a single charge in ideal conditions. Extend the adventure farther and add an additional battery with up to 17.25Ah of available capacity.
Powerful hub-drive motor: A 1000w motor provides direct power to the rear wheel, independent of the chain; giving you consistent power in all gears with almost no maintenance required. Break a chain? Our innovative hub-drive technology will still get you home with a push of the throttle.
Integrated cargo rack: A heavy-duty built-in rear cargo rack with an industry-leading 100 lbs of carrying capacity that allows you to haul even more.
Updated frame and geometry: Our rugged frame with integrated rear pannier rack has a load capacity of 325 lbs. and provides improved handling when you're deep in the backcountry or simply riding to the store.
Premium components: Outfitted with an adjustable Mozo coil suspension fork with 100mm of travel, hydraulic disc brakes, and a 7-speed drivetrain, the Ranger fat-tire electric bike can handle rough terrain and rolling hills with ease.
Improved braking: Equipped with an optimized set of Tektro two-piston hydraulic disc brakes and large 203mm rotors, the Ranger's braking system provides confidence and control in all conditions.
All-terrain tires: Featuring all-terrain fat tires for added stability and traction, the Ranger can handle a variety of tough terrain from soft sand and snow to hardpack rocks and roots.
109 Point Inspection: An industry-leading quality assurance inspection ensures every last bolt and connection is checked before it arrives. Period.
*Battery range is an estimate and will depend on riding conditions and terrain.
SPECS
Motor: 1000W (Hub-Drive)

Battery: 16AH/48V | 768Wh | 10 lbs

Frame: Alloy | Internal Cable Routing | Integrated Rack
Range: 24-48 Miles*

Display: LCD
Modes: 5 Levels Of Pedal Assist, Throttle, Walk Assist Mode

Gears: SRAM 7-Speed

Brakes: Tektro 2-Piston Hydraulic Brakes

Suspension: Mozo Coil Suspension Fork

Tires: 26" x 4.5"

Weight: 65 lbs

Load Capacity: 325 lbs

Color:Veil Cumbre Camo

Axle: 175mm Solid Axle
Top Speed: Unrestricted